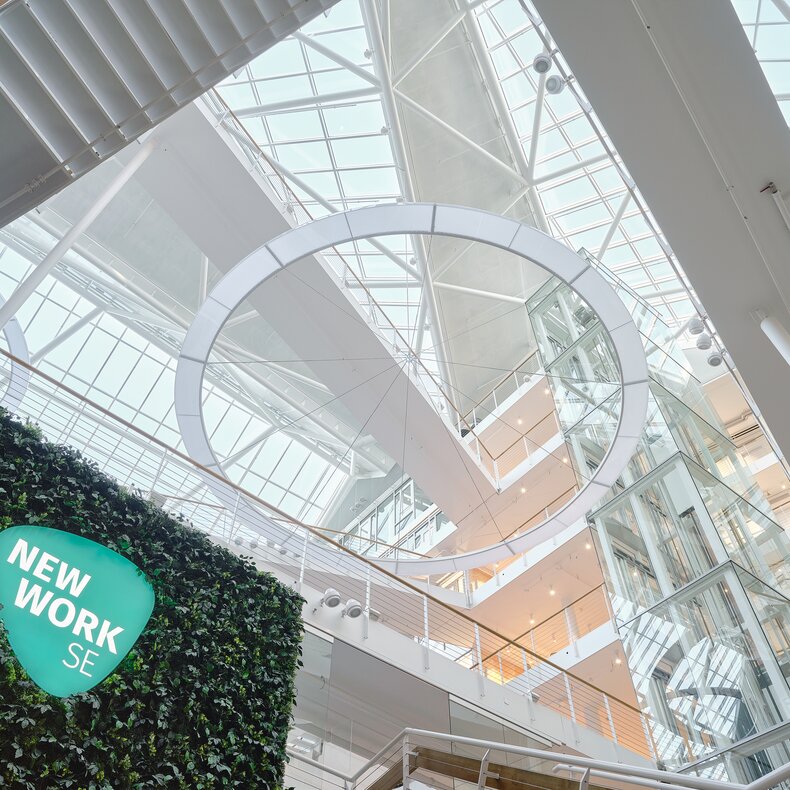 Jun 1, 2022 | NEW WORK SE

NEW WORK SE: Annual General Meeting agrees to pay dividend of EUR 2.80 and a special dividend of EUR 3.56 back to overview
Hamburg, 1 June 2022 – At today's AGM, shareholders of Hamburg-based NEW WORK SE (ISIN DE000NWRK013) approved the dividend payment proposed by the Executive Board and Supervisory Board. Investors with shares entitled to receive a dividend will receive an eight per cent higher dividend of EUR 2.80 EUR per share along with a special dividend of EUR 3.56 EUR per share, amounting to a total payout of EUR 35.7 million.
In addition, shareholders approved the appointment of Dr. Katharina Herrmann to the Supervisory Board and elected her at its constitutive meeting. She succeeds Dr. Andreas Rittstieg, who stepped down from his position on the Supervisory Board.
The results of voting on the agenda items, the speech given by the Executive Board, and the presentation for today's AGM will be available shortly here: https://www.new-work.se/en/agm
About NEW WORK SE
The NEW WORK SE Group builds upon the XING SE success story by offering brands, products and services that foster a more fulfilling world of work. Founded by Lars Hinrichs as the OpenBC professional network, the company was renamed XING in 2006. In 2019, the company was renamed again to New Work SE as a reflection of its commitment to a better working world and to bring all of its business activities under the umbrella of New Work. The company has been listed on the stock exchange since 2006. NEW WORK SE is a central leadership and management holding, serving as a service department for its subsidiaries. The Group is headquartered in Hamburg and currently employs 1,900 people at offices including Munich, Vienna and Porto. Visit https://new-work.se and https://nwx.new-work.se/ for more information.