Europe's leading platform for workplace insights and information about corporate culture and salary. As a NEW WORK SE brand, "new work" is not a buzzword. It's a promise. On kununu, you find authentic reviews from employees, applicants and trainees – available for free and anonymously. We believe that life is too short to spend it in the wrong company. Together, we work on what really matters for employees and employers. With over 4 million reviews across 900.000 companies, we are empowering people to choose the right place to work by creating a more transparent and fairer working world. And you can be a part of it!
NOTHING SUITABLE YET?
You can't find a suitable position but you are motivated to pioneer the future working world? Then convince us of your qualities and send us an unsolicited application.
Otherwise, search for your dream job here!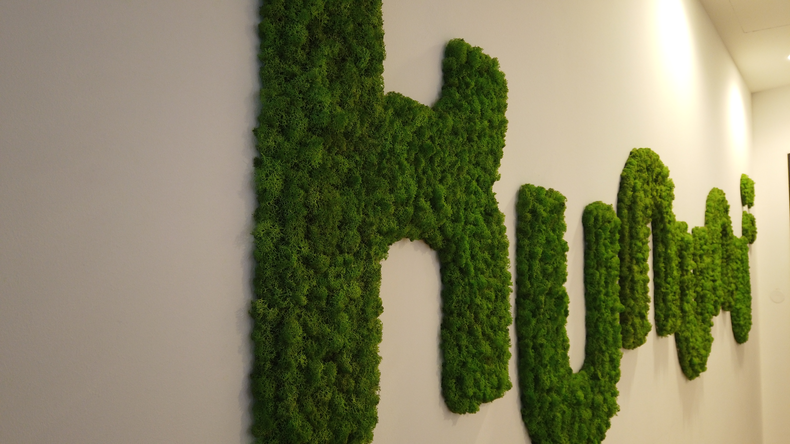 "Very nice place to work, people are very friendly and eager to help, communication is awesome. You have a voice in this company!"
4,1 ☆☆☆☆
- Employee I November 2019
what we believe

Fortune favors the brave!
We believe that step changes come through great courage. That's why we are hungry to grow and aren't afraid of taking risks in a tech and data-driven environment. We are eager to create a better workplace for all by harnessing the power of transparency. We are a crew of 120 engaged employees in Berlin, Hamburg, Porto and Vienna who work united by our mission.
kununu is not just a great place to work, it's a mindset. We want to feel at home when we work. There is no room for elbows and politics. No time for complicated processes. What matters is getting things done for our users and customers. We know that hard work is a lot more fun with smart co-workers. At kununu everyone can come as they are - that's the only way we feel comfortable, almost like at home. We favor people that want to change things and that are motivated and ambitious to create the best products. After all we are conviced that the fortune favors the brave.
What are the next steps

Your Application Process
1
Application
After submitting your application, the Talent Acquisition Team will screen your application thoroughly and come back to you with feedback in a timely manner.
2
Initial Call
If your profile matches the role we'll invite you to a brief phone or video call so that we can get to know each other. You will receive initial, first-hand insights into kununu.
3
Case Study or Coding Challenge
We want to learn more about your job-specific skills. This is your opportunity to stand out by showing us your skillset and ideas in a case study or coding challenge.
4
Interviews & People Diagnostics
Show us who you are and what drives you. We'll dive deep into your background, your values and much more during in-depth interviews and personality assessments with stakeholders from kununu.
5
Meet-the-team
You'll meet with potential future colleagues and exchange views about future perspectives and long term goals.
6
Offer
It's a match! You'll receive a job offer from kununu. We're excited for you to join our vision of empowering people to choose the right place to work!
"Transparent process, support far above and beyond expectations!"
4,8 ☆☆☆☆
- Applicant for Junior Full-Stack Developer I acceptance I February 2020
WHAT YOU CAN EXPECT

Our Benefits
Health
Office to feel at home (incl. relax. room, gaming room, etc.)
Gym discounts
Lunch allowance
Fresh fruit
Family & Leisure
Sabbatical
30 days of vacation
Holiday+ (unpaid vacation)
Employee discount
Culture & Development
Individual development (internal and external workshops)
Great training budget
Flexible working hours
Relocation support
Community
Mobile work
Mobile devices also for private use
Social days & Hackweeks
Open dog policy
any questions?

Let's have a chat!