zur Übersicht
QA Engineer (m/f/x)
Vienna
Full-time employee
Professional/Experienced
QA Engineer (m/f/x)
Prescreen develops a cloud-based e-recruiting solution that we sell as SaaS to companies of all sizes. We do that from the heart of Europe - Vienna, Austria. Prescreen was founded in 2014; since then, our team has been working with recruiting departments worldwide to make recruiting more manageable and improve the candidate experience.

Since 2017 we are part of the NEW WORK SE (XING), the leading professional network in the German-speaking area. Together with XING, we see great potential to achieve our shared mission: enable companies to hire the best.

We are looking for a fulltime mid-level to senior test automation engineer (m/f/x) to help our team to grow and excel at what we do best: build applications that improve our user's worklife.
A challenging task:
Work in our cross-functional team being responsible for the quality of our product.
You own product quality from start to finish: beginning once a feature is defined together with our PO´s and ready to enter a sprint and ends after it's delivered.
Within this process you will decide which tests need to be automated and which ones should be performed manually. Also, you will consult and teach your team in order to get the right mix of tests.
You will make QA as efficient as possible, introducing new tools and also make our continuous deployment pipeline as fast as possible.
You will keep an eye on our bugs and derive measures to improve based on the patterns in our bug reports.
A convincing background:
You know your way around open source test-automation tools as well as manual software testing in a web environment.
You are skilled in at least one scripting or other programming language (e.g. PHP, Python, JS).
You have profound knowledge about Selenium.
Experience with BDD test frameworks is a plus (we use codeception with PHP).
A good understanding of distributed environments.
You're into agile methodologies and enjoy working in teams with a focus on sharing knowledge.
You get things done, have a positive mind-set, and are known as a motivated team player with good communication skills in English (German is a plus).
You are culturally open. We value each and every person for who they are.
An inspiring environment
Settle in as a full-time employee in an organization, enabling companies to find the best matching candidates who love their profession.
Sculpt a product that is used and loved by over 3000 companies in Europe.
Bring in your own ideas in your day-to-day work. Contribute in a variety of tasks and enjoy the uncomplicated interactions with your colleagues.
We offer ongoing international training, conference passes, and much more to cherish in our most valuable assets: you.
Benefit from a balanced work-life setup thanks to 30 days of vacation per year and a flexible working environment.
Take the chance to grow your career within the New Work SE network. Choose the path that suits you best.
If this profile matches your expertise, experience and aspirations, we'd be delighted to receive your full application, including salary requirements and possible starting date.
For legal reasons we have to state that the minimal salary for this position is 45.000 Euro gross. Let's talk about your salary expectations in person. We do pay a competitive salary based on your experience and skills.
If you have any questions please let us know!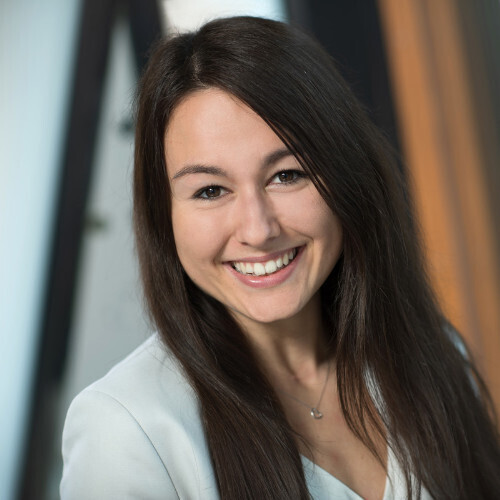 Leontina Morvay