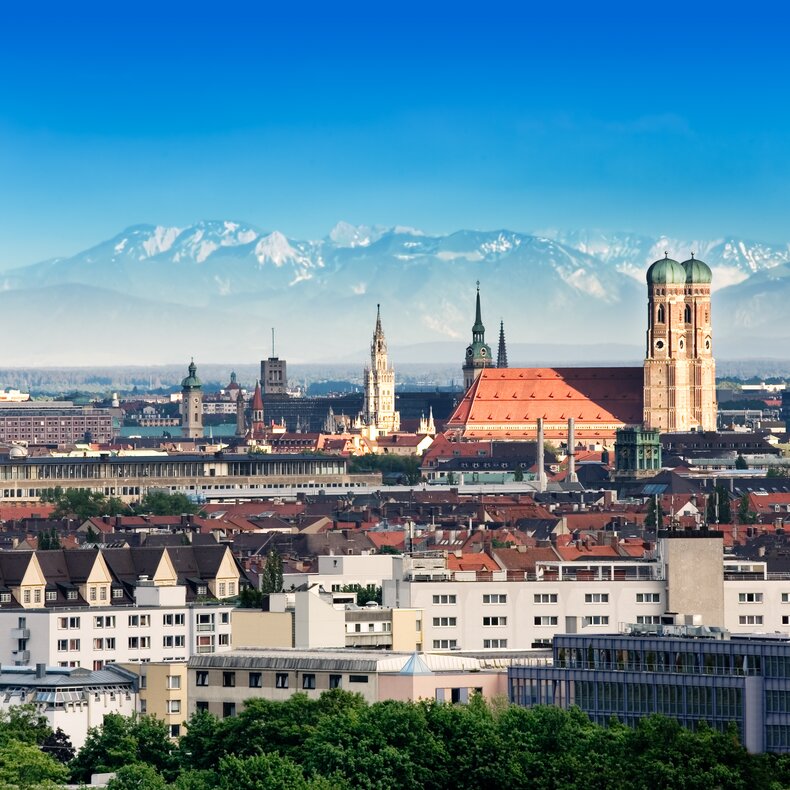 Hi Munich!
Do what you love. Start your career with XING Events now.
NEW WORK IS WHAT DRIVES US

About us
We believe in a world of work where people can be themselves and achieve their true potential. This belief creates an inspiring environment, which not only makes individuals happier and more satisfied, but also contributes to our company's success and vision – 'for a better working life'.
We need you and your ideas. Together with our event teams, you can bring the vision of tomorrow's data-driven event platform to life. Or you can support our local teams in making XING events tangible to our members. Are you innovative, forward-thinking and open-minded? Great! Because we are, too. As part of NEW WORK SE and with more than 100 employees, our culture is the perfect mix of start-up and well-established corporate group.
Look behind the scenes in Munich
OVERVIEW OF BENEFITS

What's in store for you
With us, you'll do what you're best at. What you really want to do and what takes you further – not only in your job, but in life as well.
You can work part-time, with 30 days of holiday leave and the opportunity to take a sabbatical – because we take work-life balance seriously!
Our salaries are transparent and in line with the market.
We offer health advice, specialist presentations, height-adjustable desks and sports courses because your health is important to us.
We offer flexitime and the option to work from home because we're just as flexible as you.
We hold company events in person or online because exchange matters to us.
You can attend training courses tailored to your needs because we want you to get better at what you do.
You can join our legendary company, summer and Christmas parties, visit the 'Wiesn' or go skiing with us – you'll never get bored
Job offers at other locations
JOB SEARCH

Pioneering New Work together

Find the right job for you: