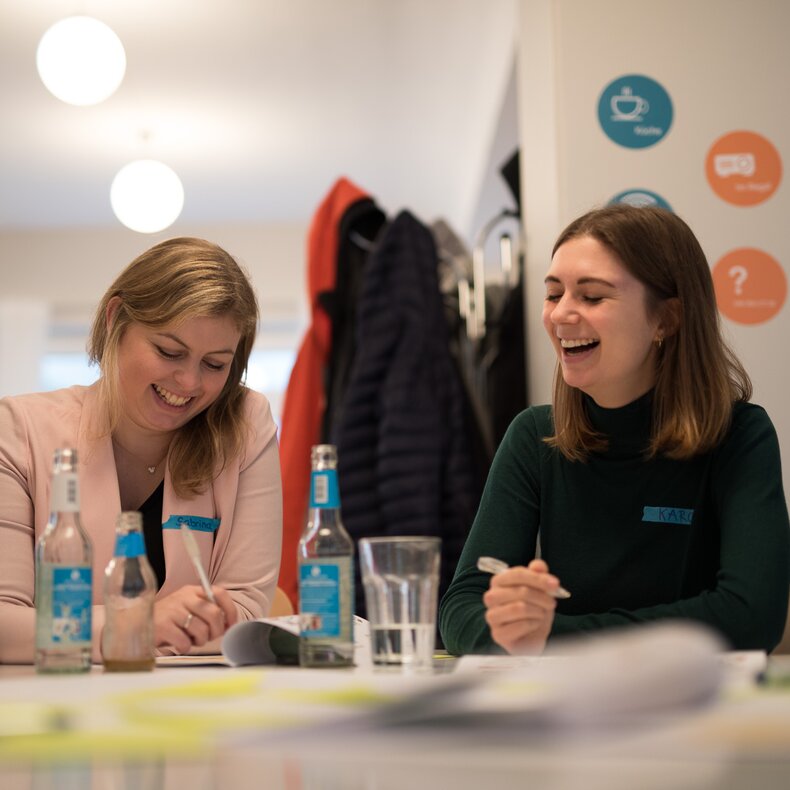 Product Traineeship
Work on what truly matters.
We believe in a world of work where people can be themselves and achieve their true potential. XING plays a key role within the NEW WORK cosmos.
At XING, it is our daily goal to create value for our users' everyday lives. XING has been a leader in the development of user-centric digital products for years, thanks to an organisation that applies cutting-edge, agile product development approaches.
This is why product management plays a vital role at XING. With us, you can experience an innovative working culture and become part of our product team.
As a XING product management trainee (m/f/x), you'll join an 18-month rotational trainee programme for aspiring product managers looking to craft outstanding digital solutions.
THEORY AND PRACTICE

Tailored programm
We believe that a combination of hands-on experience and in-house training works best in giving you the skills and tools you'll need to succeed.
It's your choice! Get to know 4 different B2C and B2B product areas. Alongside your mentor, you'll decide which areas you'd like to experience exactly.
Learn from the best! Within the different areas, you'll work with a senior product manager from the respective team.
Think outside the box! Our training programme is designed to help you build up a clear picture about product development, enabling you to understand the links between tech, research and analytics at XING.
Work on things that matter! The trainee programme gives you the opportunity to work on different business models and products.
It's up to you! The overarching goal of the programme is for you to take on responsibility for a product as a senior manager.
A GLIMPSE INTO YOUR WORKPLACE

A typical working day as a trainee ;-)