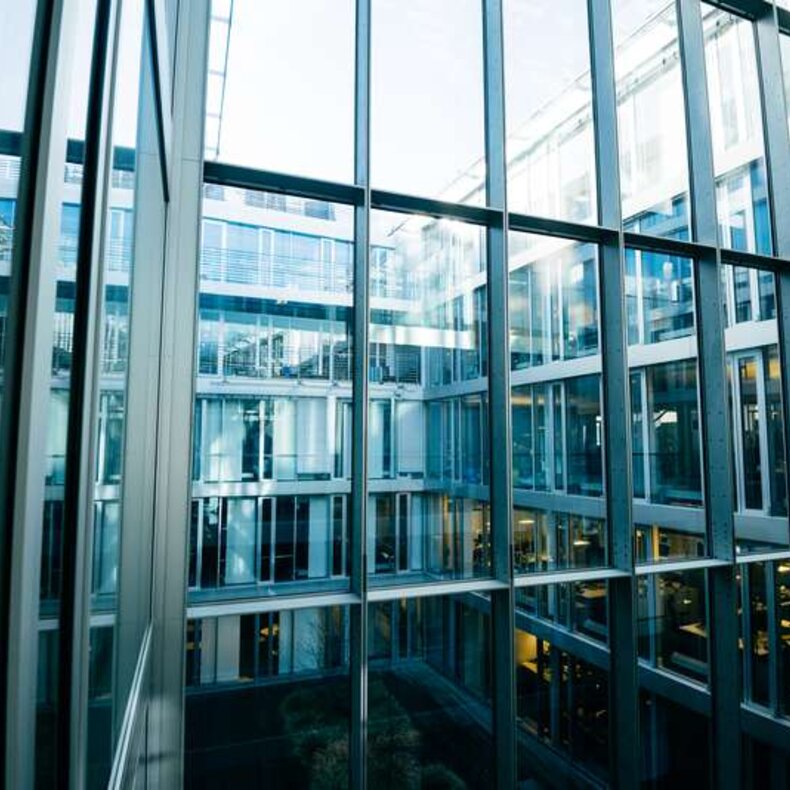 Feb 24, 2022 | NEW WORK SE

On course: NEW WORK SE grows revenues, EBITDA and net profit in 2021 back to overview
Total revenues grow by 5 per cent, EBITDA increases to €97.3 million
Main B2B E-Recruiting segment reports growth of 10 per cent
Executive Board to propose increased dividend of €2.80 per share and a special dividend of €3.56 per share at AGM
Hamburg, 24 February 2022 – NEW WORK SE (formerly XING SE) today published its preliminary unaudited figures for the 2021 fiscal year. The company exceeded its revenue targets with pro forma revenues of €290.9 million, which is an increase of 5 per cent over the previous year (€276.6 million). The pro forma EBITDA for the period also developed well, growing 7 per cent from €90.5 million in 2020 to €97.3 million in 2021. In addition, pro forma consolidated net profit rose by 10 per cent to €39.3 million.
The B2C segment reported revenues of €98.1 million, equating to a 4 per cent decline over the previous year (€102.7 million). This was partly due to subsidiary InterNations being generally unable to host networking events, and partly due to decreased demand for paid Premium subscriptions since skilled workers are often able to pick and choose where to work given the shortage of skilled labour available on the market. By contrast, the B2B E-Recruiting segment – NEW WORK SE's main growth and revenue driver – benefitted significantly from this development and reported double-digit revenues again for the first time since the start of the pandemic. Growing by 10 per cent from €154.0 million in 2020 to €169.8 million in 2021, the B2B E-Recruiting segment reported 21 per cent revenue growth in Q4 2021, which highlights the renewed demand for talent on the labour market. The B2B Marketing Solutions & Events segment reported results that confirm the positive trend seen over previous quarters. Largely driven by the Marketing Solutions business, revenues for the segment climbed 16 per cent from €20.2 million in 2020 to €23.5 million in 2021, a level which continues to reflect the effects of the pandemic.
Labour market demand driving B2B business
Petra von Strombeck, CEO at NEW WORK SE, said: "NEW WORK SE is on the right track. In the wake of many challenging months, we're now seeing a sharp increase in demand among companies for skilled workers and talents, and this is driving demand for our B2B solutions which already make up around 60 per cent of our revenues and the lion's share of our growth. I'm also really pleased that our brand kununu has become a shooting star in our portfolio. Almost three-quarters of all job applicants browse platforms like kununu before signing an employment contract. The data we offer is of real benefit to our customers". Consequently, kununu, Europe's leading platform for workplace insights, saw the number of hosted workplace insights (reviews, culture and salary data) increase by 1.6 million to 6.2 million during the 2021 fiscal year, making it the clear market leader for employer review platforms in German-speaking countries. XING also reported an increase in membership, with the leading online business network in German-speaking countries welcoming around 1.4 million new members during 2021 and taking total membership to 20.3 million as of the end of 2021.
New strategic focus, new XING app, new offices
The lack of skilled workers has already evolved into a lack of workers on the whole. This presents an ever-growing number of companies with major challenges. According to a recent article by German business newspaper Handelsblatt, the DAX 30 companies in Germany alone have some 25,000 vacancies to fill, while the Research Institute of the Federal Employment Agency (IAB) estimates there to be more than 1.3 million job openings in Germany. NEW WORK SE is in a unique position in that it can help people find a job that suits their needs and preferences, while also helping companies find the talent they need to achieve success. CEO Petra von Strombeck added: "We're going to make sure that people are a good fit for vacancies all round, not just based on their CV. Our strategic goal is to become the leading recruiting partner for companies so they find the talent they're looking for amid growing shortages on the labour market."
XING launched a revamped app in Q4 2021, with changes ranging from much-improved usability to a novel news feed and on to suggestions geared more towards a member's working life. Highlights include the XING Guide and XING Jobs, the latter offering information about the corporate culture at thousands of companies throughout German-speaking countries. The app release was accompanied by the largest marketing campaign in the company's history, starting in 2021 and carrying over into 2022. The multichannel campaign was headed by the slogan 'Do your XING' and encouraged people to be themselves at work rather than trying to be someone they're not.
NEW WORK SE doesn't just accompany its members and customers amid the changing world of work, it also sets standards when it comes to offering its own staff a great workplace. In 2021, the company moved to its new headquarters, the NEW WORK Harbour right next to the river Elbe in Hamburg, while the Vienna team moved into their NEW WORK Base. "We're currently experiencing a paradigm shift where companies are moving away from conventional office setups, instead creating working environments where employees are customers who can use office spaces as they see fit to help them work more productively. The office of the future needs to offer more options than you get while working from home, and that's what we've created at our NEW WORK Harbour and NEW WORK Base", Petra von Strombeck said about the new offices.
Executive Board to propose increased dividend of €2.80 per share at AGM
In view of the positive development seen in the 2021 fiscal year, the NEW WORK SE Executive Board will put forward to shareholders at the AGM on 1 June 2022 a proposal to pay an increased dividend of €2.80 per share. Furthermore, the Board has decided to propose to the Board the distribution of a special dividend of €3.56 per share.
About NEW WORK SE
The NEW WORK SE Group builds upon the XING SE success story by offering brands, products and services that foster a more fulfilling world of work. Founded by Lars Hinrichs as the OpenBC professional network, the company was renamed XING in 2006. In 2019, the company was renamed again to New Work SE as a reflection of its commitment to a better working world and to bring all of its business activities under the umbrella of New Work. The company has been listed on the stock exchange since 2006. NEW WORK SE is a central leadership and management holding, serving as a service department for its subsidiaries. The Group is headquartered in Hamburg and currently employs 1,900 people at offices including Munich, Vienna and Porto. Visit https://newwork.se and https://nwx.new-work.se/ for more information.