NEW WORK SE – The recipe for success
NEW WORK SE offers a wide range of brands, products and services for a better working life. By doing so, NEW WORK SE is continuing its success story that reaches back almost 18 years. The professional network was founded as openBC and has since evolved into NEW WORK SE by democratising professional networks in German-speaking countries. Today, the vast majority of professionals highly value and heavily rely on their network of contacts for many different reasons.
The company changed its name to XING in 2006 and then to NEW WORK SE in 2019. This most recent name change reflects the company's commitment to a better working life as the New Work movement represents the main driver of all the company's undertakings.
Thanks to this commitment, NEW WORK SE helps companies become even more successful.
2020
XING remains on growth course
More than 18 million members in German-speaking countries are registered and connect with one another on XING. In doing so, XING continues to consolidate its position as the largest online business network in German-speaking countries.
New CEO for NEW WORK SE
Petra von Strombeck joins the Executive Board and assumes the position of CEO at the end of May: "NEW WORK SE is in an excellent position, with products and activities geared towards 'the future of work', a topic that's highly relevant among society at large."
Launch of new digital discussion forum NWXnow
NEW WORK SE launches NWXnow, a digital forum for discussing the future of work. This format is designed to run in tandem with the NEW WORK EXPERIENCE and explore the question of 'what's ahead and what's going to remain in tomorrow's world of work?'
2019
XING SE becomes NEW WORK SE
XING SE is renamed NEW WORK SE in line with its vision – for a better working life. The New Work movement represents the main driver of all the company's undertakings.
Honeypot joins XING
XING acquires Honeypot, the leading IT job platform in German-speaking countries. Honeypot turns the conventional job board principle on its head as companies apply to potential employees, not the other way around.
2018
XING continues to grow
More than 15 million members in German-speaking countries meet up in almost 80,000 groups on XING. The company passes the 1,500 employee mark.
New Work Experience held at the Hamburg Elbphilharmonic for first time
The NWX event switches venue for its second edition with the largest New Work conference in German-speaking countries taking up residency at the Hamburg Elbphilharmonic attended by more than 1,500 people.
2017
First New Work Experience (NWX)
XING organises NWX 2017, the first large-scale event and main networking platform for New Work in German-speaking countries. Almost 1,000 guests attend this illustrious event, with New Work founder Professor Dr. Frithjof Bergmann receiving a standing ovation.
Prescreen & InterNations join XING
Applicant tracking system Prescreen and expat network InterNations join XING SE. The company passes the 1,000 employee mark for the first time.
2016
eqipia becomes part of XING
XING acquires eqipia to grow its e-recruiting portfolio by adding a modern way of handling employee referrals.
2015
XING organises 'New Work Day'
XING organises a New Work Day at Kampnagel international centre of arts in Hamburg. Attended by around 850 employees and employers, the event includes numerous talks, panel discussions and workshops all about the future of work.
XING becomes a unicorn
XING launches a wide range of editorial products and content, and becomes a unicorn as its valuation exceeds one billion euros.
First NEW WORK SEssions held
The first NEW WORK SEssions are held in Vienna, Austria. XING adopts an interactive barcamp format to provide a new platform for best practices and discussions involving experts and people with experience and interest in economics, science and politics.
2014
XING Jobs relaunched
XING relaunches XING Jobs to accommodate New Work criteria and employer reviews.
2013
Market leader in social recruiting
XING acquires kununu, the leading online platform for employer reviews in German-speaking countries, to boost its position as the social recruiting market leader.
XING confers award for forward-thinking work concepts
In 2013, XING introduces the New Work Award to honour new and forward-thinking work concepts as well as innovative responses to the fundamental developments on the labour market.
2010
The new XING
In December 2010, XING acquires Munich-based amiando AG, Europe's leading online event management and ticketing provider. 'The new XING' is launched.
2006
IPO
openBC is renamed XING and becomes the first Web 2.0 business in the world to go public.
2004
Initial success
The first groups are set up, followed by the first official offline event. The platform already hosts more than 500,000 users.
2003
Established
Lars Hinrichs founds the online platform openBC in Hamburg, Germany.
Careers

Join the NEW WORK SE now

Find the right job for you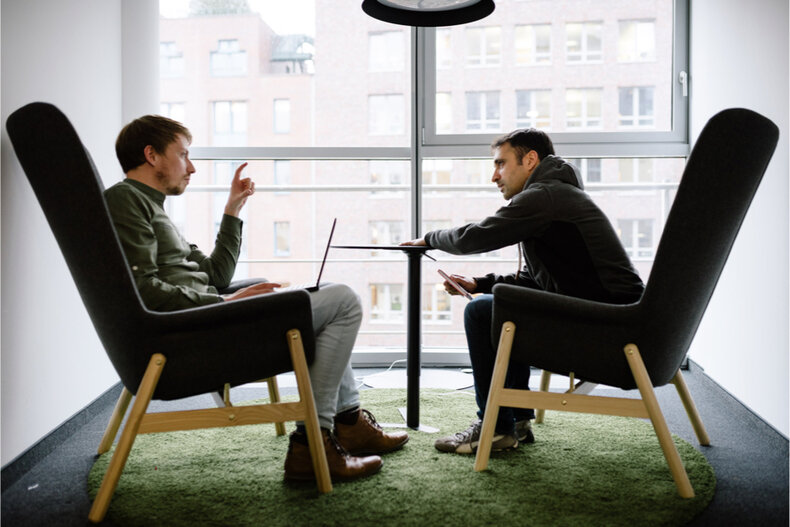 Fact Sheet
Download the latest facts and figures as a PDF-file.