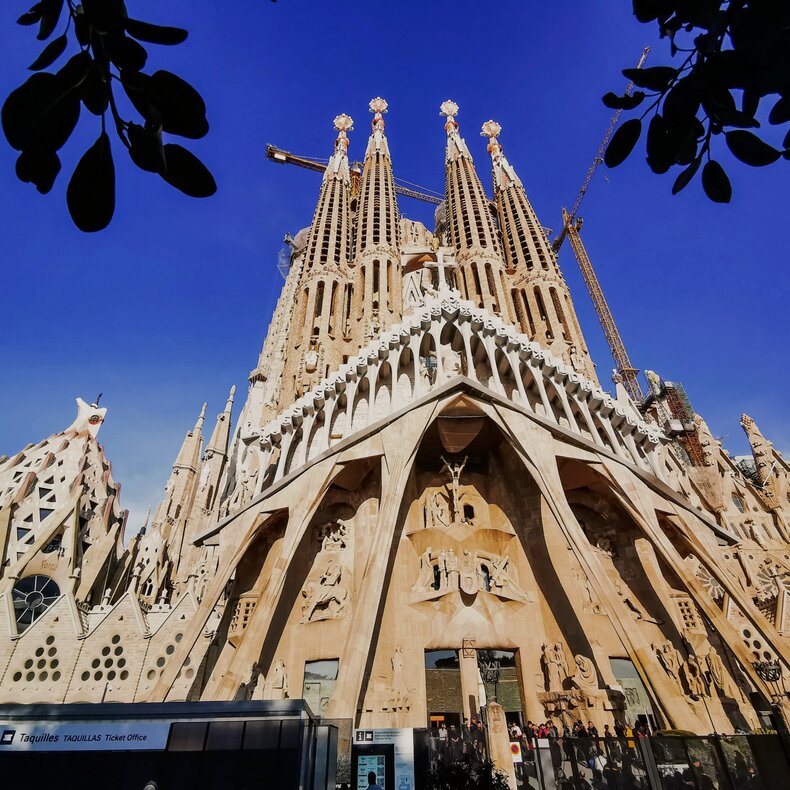 Bon dia Barcelona!
A place where you can develop yourself and your talent
The NEW WORK SE with its brands, services and products is committed to a more fulfilling working environment - 'for a better working life'. Barcelona is where more than 100 very skilled people from 10 different countries develop cutting edge technology that is used by more than 20 million people. Barcelona is home to 4 of the 9 NEW WORK brands: XING, XING E-Recruiting, XING Events and Prescreen. We don't see "New Work" as a buzzword. To us, it's a promise. We strive to make happiness at work a reality. Because it's about the working environment and appreciation. It's about creating the best team setup you can imagine, and about getting involved in things you're passionate about.
What we offer you

Offering you an environment that will help you grow
We are interested in our employees living out their very own vision to improve the (working) world.
Work-life-balance is a reality, we love our flexible working hours, summer intensive working hours, extended holidays and special leaves
We offer the opportunity to develop professionally and personally by actively supporting you
Our 2 full innovation weeks per year (Hackweeks), will allow you to explore your full potential while working in different projects
As good Spaniards we know that people likes free food and helps to socialise, that's why we also have restaurant tickets, monthly pizzas, food and fruits in the office and several internal events
Diversity is one of our core values, New Work is a place for everyone
Tech people love to work with the latest technology gadgets, that's why we offer everyone a Mac and the possibility to choose a second device (tablet or smartphone)
Creating the best setup is one of our keys to success, one of our benefits is remote flexibility and the financial support to do so
Our focus is on you, we work to offer you special prices for private health insurance
Who we are

Take a look behind the scenes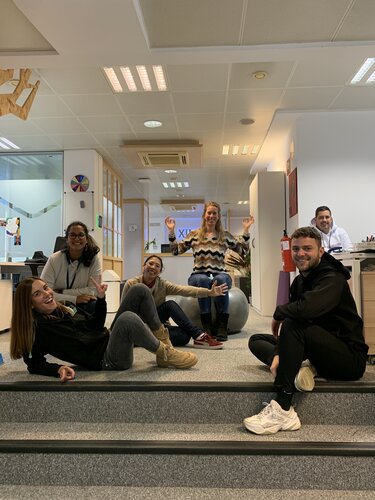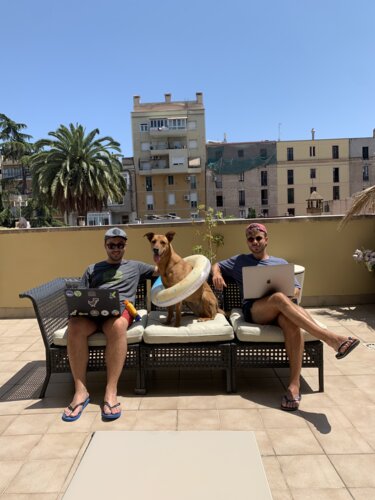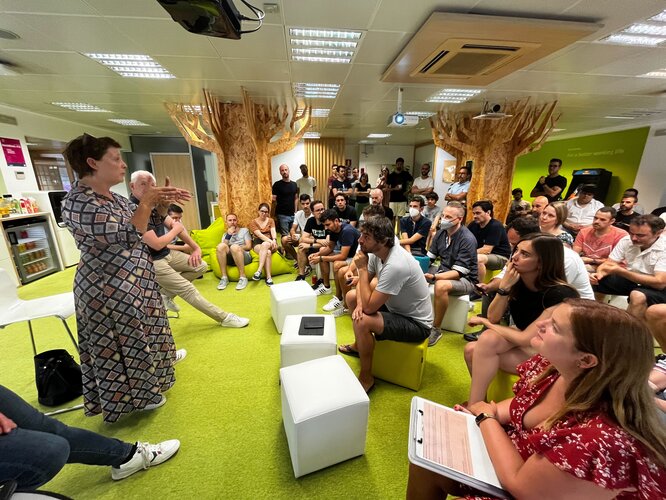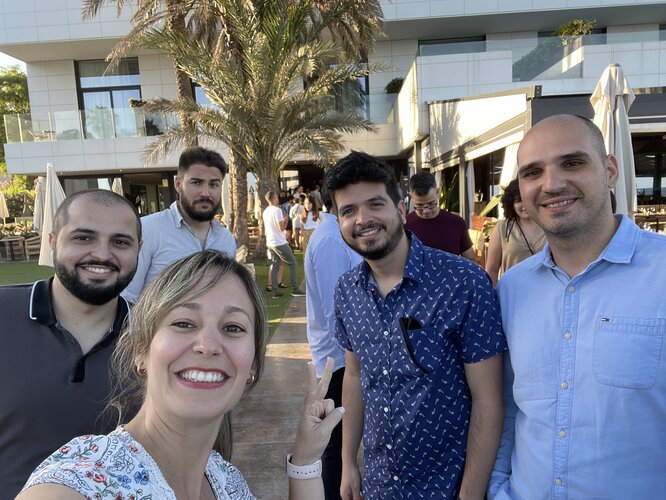 Your next job

Discover your next challenge
Steps to getting your new job

Overview of the recruiting process

Have we sparked your interest? Perfect! Then you're ready to apply. Here are the steps involved in the hiring process:
CC
Coding challenge
2 or 3 days to complete
HR
HR Final Round
1 hour with HR + Team Lead
30 minutes to meet the team
Any questions?

Get in touch with us