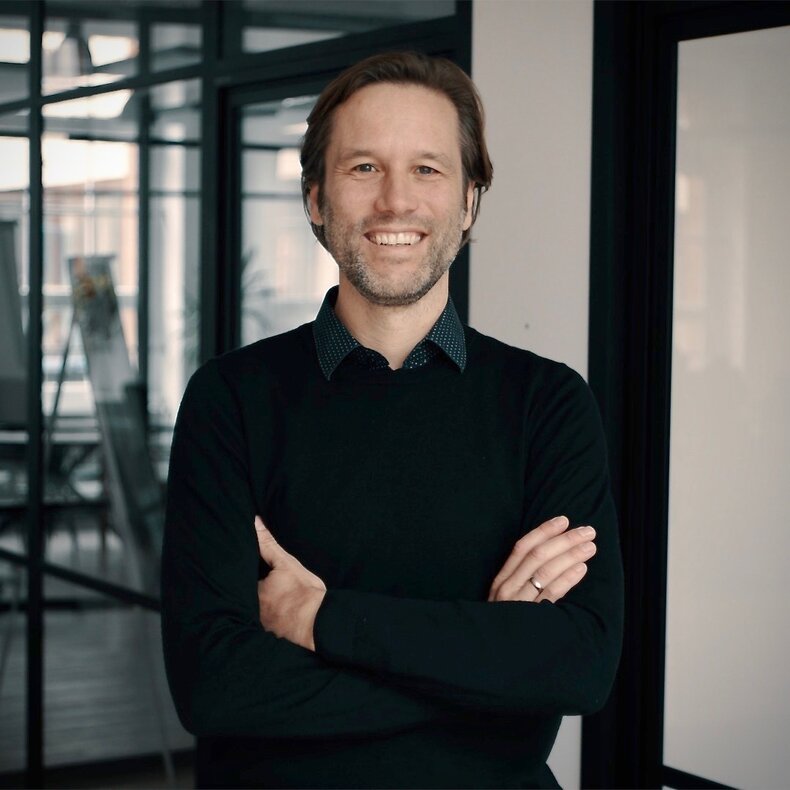 Nov 2, 2020 |

Honeypot founder Emma Tracey is leaving Management Dr. Philipp Goos becomes new CEO back to overview
After 5 years founder Emma Tracey leaves the management of her start-up Honeypot – Europe's largest tech-focused job platform.
Dr Philipp Goos takes over as CEO.
Experience with start-up takeovers directly from their founders: Goos has in the past taken over the CEO position of the doctor rating portal Jameda and the platforms Zoover (hotel rating) & Weeronline (online weather) directly from their respective founders.
Way out of the Corona-Low: Dr Philipp Goos introduces a new business model (SAAS). In future, companies will pay a monthly membership fee instead of the previous 15 % commission for each tech position filled via Honeypot.
Berlin/Amsterdam/Vienna, 01.11.2020: Over the last 5 years Honeypot has become Europe's largest tech-focused job platform for developers with more than 200,000 registered tech talents. In May 2020, .cult was launched – a media and community platform especially for software developers. Another milestone for the young company and the last project that Honeypot founder Emma Tracey implemented in the role of CEO of Honeypot.
As of November 1st, Tracey will hand over her operative tasks and leave the CEO position, which she took over on a transitional basis. Following co-founder Kaya Taner, who already stepped down from the operative business in April 2020, she will continue to support Honeypot in an advisory role in the Founder Council.
"Founder transitions are delicate things. Change tends to make people nervous. But I see change as a huge opportunity. It's a chance for us to radically challenge so much of what we have done, confirm and build on the good areas and adapt the weaker areas. Kaya and I have been planning the transition with the help of New Work SE since late last year and we are very excited to see what Philipp and the team will do next. Through the founder's council we will maintain close connections", says founder Emma Tracey on the changes at Honeypot.
New CEO: Dr. Philipp Goos
Dr. Philipp Goos, who joined Honeypot as Chief Revenue Officer in July 2020, is named as the new CEO. Kaya Taner and Emma Tracey managed their transition closely with New Work SE and advocated for Philipp Goos as the new CEO. Managing a founder transition is not a new experience for him:
"Previous to Honeypot, I had already taken over the company management directly from the founders in two other start-ups. Each time, the challenges were different – but one thing remains the same: it is a process that requires a lot of tact and sensitivity and ranges between the legacy of the founders and the establishment of new ideas and professional structures," says Goos about the new position.
Call for new ideas: Membership fees instead of commission
Dr. Philipp Goos joins Honeypot at the right time: The Corona crisis is a wake-up call for large parts of the economy to shift their business to the internet and strengthen their software development capacities. The winners of the pandemic are already enlarging their tech teams. When the crisis eases, other companies will also step up their recruiting. In other words, more IT specialists are being called for - the shortage of IT specialists is likely to increase. As a result, tech recruiting will increasingly become a challenge for companies. Honeypot is positioning itself for exactly this trend in order to be able to act as a strong recruiting partner:
"Honeypot will always focus on the developers and nothing will change for our developer community. But it is a good time to put an additional focus on pricing for companies that need to hire tech talent on a large scale. So we are now taking a new path: away from a commission-based pricing model and towards a SAAS model. Companies pay a monthly membership fee and can hire developers free of charge via Honeypot. This enables us to build a long-term partnership with our customers and to provide personal and individual help in building the tech team and tech recruiting. In the end, the new model helps us, the companies and the developers," concludes the new CEO.
The new SAAS model is already being implemented with some partners. The results so far: companies are more active than before and more successful. In many cases, companies were able to fill several tech positions at once within a few weeks via Honeypot. In almost all scenarios this is even more cost-effective for Honeypot members than the old model, even if they only want to fill a single position.
Photos:
https://drive.google.com/drive/folders/11afA1RC78yQJ7gji78raof7hxKiLzG4_?usp=sharing
About Honeypot:
Launched in 2015 by Emma Tracey and Kaya Taner, Honeypot is home to more than 200,000 developers and has over 1,500 new signups per week. Europe's largest developer-focused job platform turns the conventional recruiting process on its head by enabling companies to apply to IT specialists. Honeypot supports developers by guiding them throughout their job hunt, e.g. with CV and interview prep, and giving them access to valuable information such as average salaries in their field. Companies looking to apply to tech-talents on Honeypot are required to provide transparent details such as salary, location, programming languages and technologies in use. Honeypot is more than just a job board as the founders' vision is to create the world's largest work-life community for tech professionals. Honeypot has offices in Berlin, Amsterdam and Vienna - employing 70 Honeypotters. In April 2019, Honeypot was acquired by enlisted New Work SE.