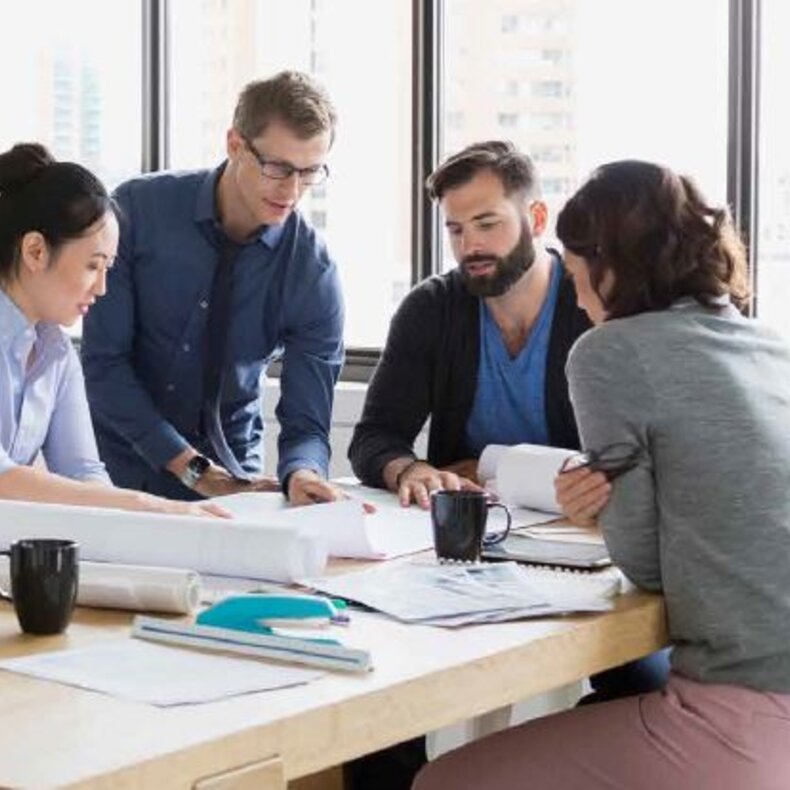 Nov 7, 2019 |

NEW WORK SE continues growth course during first nine months of 2019 with operating result increasing by 20 per cent back to overview
B2B E-Recruiting grows 31 per cent
XING passes 17 million member mark
Petra von Strombeck to succeed CEO Thomas Vollmoeller in 2020
Hamburg, 7 November 2019 – NEW WORK SE (formerly known as XING SE), the operator of XING, the leading online business network in German-speaking countries, continued its growth course during the first nine months of this year. Revenues for the period rose 17 per cent to EUR 196.4 million compared to the previous year (EUR 167.3 million). Following adjustment for the Honeypot acquisition, this equates to organic growth of 16 per cent. The operating result (EBITDA) also increased by 20 per cent to EUR 63.9 million (previous year: EUR 53.3 million).
B2B E-Recruiting grows 31 per cent
B2C segment revenues for the period under report climbed 4 per cent to EUR 76.9 million (previous year: EUR 74.3 million). The B2B E-Recruiting segment was again the main growth driver in the first nine months of the year with revenues for the period growing 31 per cent to EUR 101.8 million (previous year: EUR 77.9 million). Following adjustment for the Honeypot acquisition, the B2B segment achieved organic growth of 28 per cent. The B2B Marketing Solutions & Events segment saw revenues for the reporting period rise 24 per cent to EUR 17.8 million (previous year: EUR 14.3 million).
CEO Thomas Vollmoeller said: "We sustained our growth course during the first three quarters of this year in spite of the economic downturn in Germany. The lack of skilled workers remains an immediate problem in a number of industries, and our brands deliver excellent solutions tailored to these circumstances. Membership numbers on XING continue to grow, with our other B2C platforms such as kununu and InterNations also enjoying continued growth and popularity."
XING passes 17 million member mark
At the start of November, the number of XING members passed the 17 million member mark. When including users of other services, e.g. XING Events, XING had over 18 million users as of the end of the third quarter. In recent months, XING has fundamentally reworked the homepage and personal profile in the XING app to provide members with an improved design, layout, visibility and legibility. These changes as well as the "your network" section will also be rolled out to the desktop version and made available to all members in the coming weeks.
kununu, the original company review platform, has extended its review criteria so that workplace insights now also cover corporate culture, with salary details set to follow soon. The number of insights on kununu has grown from 2.3 million to 3.2 million since the start of the year, making employers increasingly transparent to jobseekers.
NEW WORK SE has also added significantly to its corporate customer portfolio by offering clients a completely new, multidimensional employer branding solution involving a cultural analysis based on the question "what makes my company unique?" To this end, subsidiary kununu developed a culture compass enabling genuine corporate culture analyses to be carried out for the first time. In addition, the new XING Brand Studio offers employers the option to create holistic campaigns that help them find candidates who are a good match for their corporate culture. Furthermore, the new XING BrandManager enables companies to approach and hire candidates in a targeted manner.
Thomas Vollmoeller said: "'Culture' is essential to the employer branding success, and yet it's neglected time and again. We want to change this by helping companies and candidates come together and enjoy a fruitful working relationship."
Petra von Strombeck to succeed CEO Thomas Vollmoeller in 2020
As well as renaming the company on 1 October 2019, NEW WORK SE announced that Petra von Strombeck will join the NEW WORK SE Executive Board from 1 January 2020 and assume the role of CEO after the next AGM on 29 May 2020. As announced last year, incumbent CEO Thomas Vollmoeller will step down from the Executive Board as of the end of the 2020 AGM.
About NEW WORK SE
NEW WORK SE offers a wide range of brands, products and services for a better working life and represents the next chapter in XING SE's success story. The professional network was originally founded as openBC by Lars Hinrichs before changing its name to XING in 2006 and then to NEW WORK SE in 2019. This most recent name change reflects the company's commitment to a better working life as the New Work movement represents the main driver of all the company's undertakings. The company has been listed on the stock exchange since 2006. NEW WORK SE is the central holding company providing leadership and guidance, while also serving as a service department for its subsidiaries. The company is based in Hamburg, Germany, and currently employs around 1,600 people spread across cities ranging from Munich to Vienna and on to Porto. Visit https://new-work.se and https://nwx.xing.com/ (in German) for further details.
You've got questions?

Feel free to contact us!