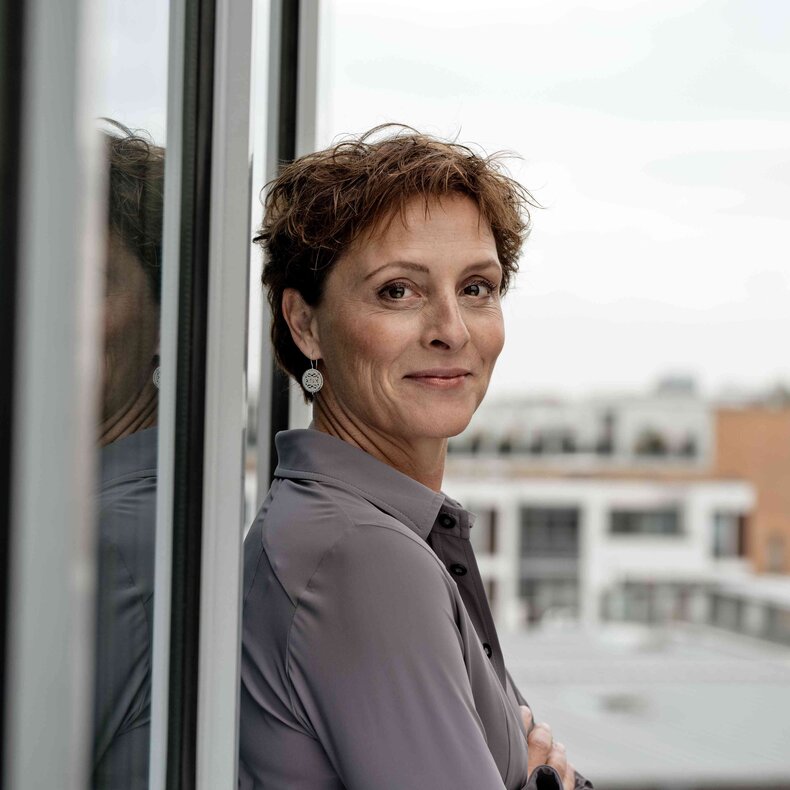 Sep 30, 2019 |

Petra von Strombeck to become new CEO at NEW WORK SE back to overview
Hamburg, 30 September 2019 – At its meeting held today, the Supervisory Board of NEW WORK SE (formerly XING SE) appointed Petra von Strombeck as Member of the Executive Board, effective from 1 January 2020. Petra von Strombeck is due to take over from Thomas Vollmoeller, the current Chair of the Executive Board and CEO, after the next Annual General Meeting scheduled to take place on 29 May 2020. Last year, Vollmoeller already announced his intention to step aside and hand over the reins to a successor at the end of his second term.
Petra von Strombeck has been Chief Executive Officer at Lotto24 AG since May 2012. During her tenure, the company's market capitalisation has grown more than ten-fold. Prior to this, Ms von Strombeck held the position of Managing Director at Serpie S.A.S., a French subsidiary of Tchibo GmbH, preceded by tenures as Head of E-Commerce at Tchibo direct GmbH and three years as Head of the Advertising division at Premiere Medien GmbH & Co. KG (now Sky Deutschland AG). Ms von Strombeck graduated in international business administration at the Ecole des Affaires de Paris (now ESCP Europe) in Paris, Oxford and Berlin.
Stefan Winners, Chairman of the Supervisory Board at NEW WORK SE, said: "I'm very happy we've found an excellent successor to Thomas Vollmoeller. Petra von Strombeck has extensive proven expertise in the online and e-commerce industries, coupled with an impressive success rate. She'll join the NEW WORK SE Executive Board at the beginning of next year, taking over as CEO as of the end of the company's AGM at the end of May 2020. The Supervisory Board would like to explicitly thank Thomas Vollmoeller for his extraordinary achievements." By way of example, during CEO Thomas Vollmoeller's tenure to date, NEW WORK SE's stock price has more than sextupled, while revenues and profit have increased four-fold. In addition, XING membership has grown from around 6 to 17 million, while the number of employees has risen from 500 to approximately 1,800 as of the end of 2019.
Petra von Strombeck: "I'm extremely happy about the task ahead. NEW WORK SE is in an excellent position, with products and activities geared towards 'the future of work', a topic that's highly relevant among society at large. I'm really looking forward to taking up the gauntlet and helping the company continue its growth course."
You've got questions?

Feel free to contact us!