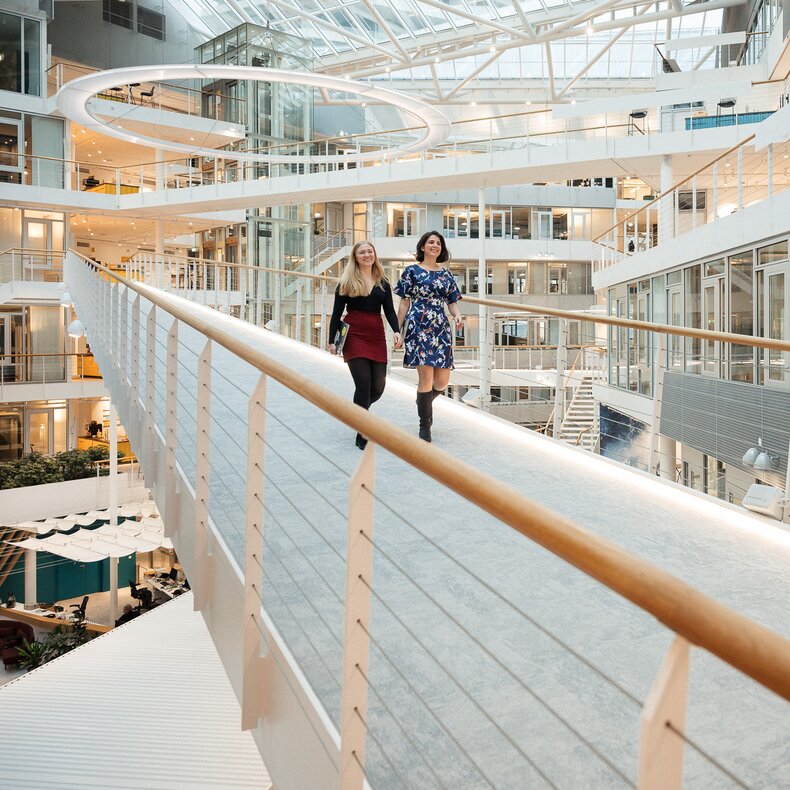 Recruiting Hamburg
Meet our team in Hamburg!
Our recruiters

Get to know us!
We believe in a working world in which people can realise themselves and develop their potential.
We are convinced that this not only makes individuals happier and more satisfied - but also makes companies more successful. Based on this conviction, the NEW WORK SE group of companies with its brands, services and products is committed to a more fulfilling working environment - 'for a better working life'.
You will find NEW WORK SE as an employer at its headquarters in Hamburg and at other locations in Berlin, Munich, Vienna, Barcelona, Valencia and Porto. Currently, around 1600 employees from 55 nations are working to actively shape the future of work.
Process

Our recruiting process
TIV
Phone interview to get to know each other (30 minutes)
Role-playing exercise (30 minutes and only for sales positions)
Short predictive index assessment (10 minutes, via web link)
INT1
1st interview (60 minutes) with recruiter and Team Lead
INT2
2nd interview (depending on the role, 90 minutes)
including business case or tech challenge where required (standard for management positions)
Team meeting and insights into daily business (2 hours)
current positions in Hamburg

Looking for a job?